---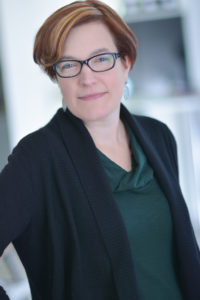 Kate MacLeod lives in Minneapolis with her husband, two sons, two dogs and a cat, although they may head further north soon, as the winters in Minnesota just don't get cold enough anymore.
Her short fiction has appeared in Analog, Mythic Delirium, Beneath Ceaseless Skies, Strange Horizons, Abyss & Apex, A Fly in Amber, Aoife's Kiss, Beyond Centauri and Allegory as well as the Warrior Wisewoman 2 anthology.
Her short story "Din Ba Din" was an honorable mention in The Year's Best Science Fiction: 31st Edition as well as The Year's Best Science Fiction & Fantasy of 2014, was on Locus magazine's recommended reading list for 2013 and appeared in translation in the Bulgarian magazine Terra Fantastica.